Cancel Joe Rogan?
Spotify has a serious decision on its hands:
Cancel the 9-figure streaming contract with its most popular featured talent or let a bunch of 70 year old music artists leave in spite of the fact that 90% of Spotify's audience have never heard of them.
Man I hope they think this through…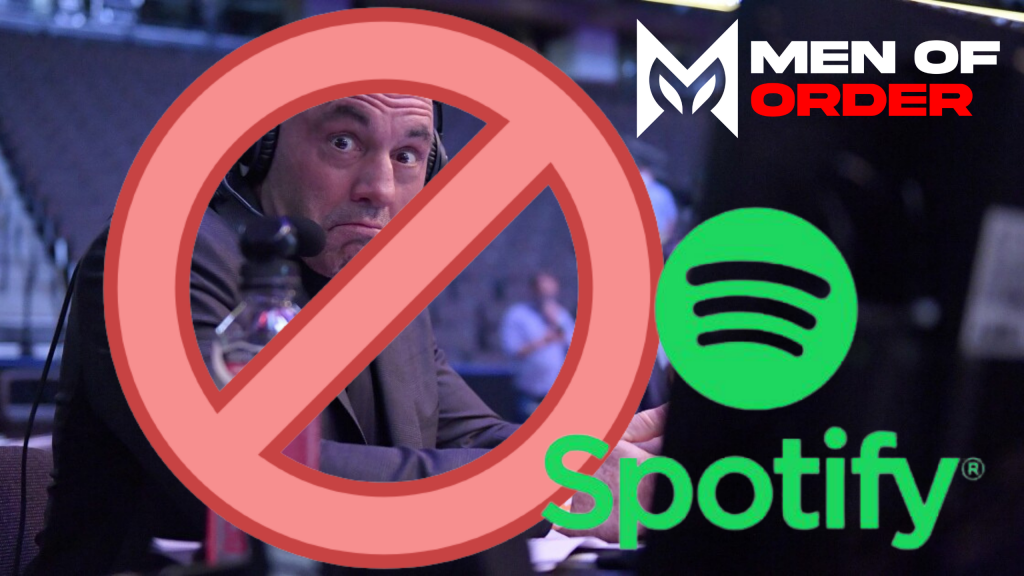 Spotify Boycotts
Neil Young and Joni Mitchell are finally making headlines again after being all but forgotten for decades as the once renegade artists do their best gestapo impersonation.
Upset that Joe Rogan has the nerve to interview people not endorsed by the wise overlords of the oligarchy, these hippie era retreads are getting their panties in a wad because they've become the system themselves and rebellion isn't cool anymore.
But they're not alone. The "Songwriters of North America" also want you to know that all they will accept is compliance with medical tyranny.
And the 90s band, Belly, seems to be confused as they maintain their Spotify account in order to tell you to delete yours. They can't seem to decide if they want to be rebellious or not. It's truly inspiring:
E Street Band (of Bruce Springsteen fame) Guitarist Nils Lofgren joined the struggle against freedom, removing his music from the platform as well, because "baby he was born to run."
Rogan Response
Last night, Rogan took to his Instagram page to respond to the flailing artist exodus from Spotify as well as accusations that he is a danger to humanity who spreads "misinformation" because he… get this… talks to people he finds interesting and his audience finds the conversations compelling enough to tune in. He has a wide variety of interesting guests on his show to have probing, long form conversations on myriad topics.
He has even had guests on who fully support the official narrative and chose to use the platform to defend it.
What Is Misinformation?
As I was writing this, Rogan posted this message to his Twitter feed:
After being mocked for using "horse dewormer" to get over the magic virus, the previous misinformation, like most of the alleged misinformation in the last two years, has suddenly become just plain information.
Never mind the fact that no one can really define what misinformation is, given the fact that there have been countless hours of network television over the last two years that spoke in direct opposition to what the official narrative is now. These networks and news websites have had such an abysmal record on determining what is and is not misinformation, by their own standards they should have all been deplatformed.
Wouldn't wanna let people have access to information that might lift the veil and show them what's really going on like our own Dax hill did here.
Scientific Method
I've heard "believe science," "trust the science," or "the science is settled" enough to drive anyone insane. At this point, science, like so many other once self evident terms, has completely lost its meaning.
Science, as a process, has been replaced by SCIENCE the religion. Is Incubus next to pull their songs from Spotify? You know…for "S.C.I.E.N.C.E."
But what has the scientific method become anyway?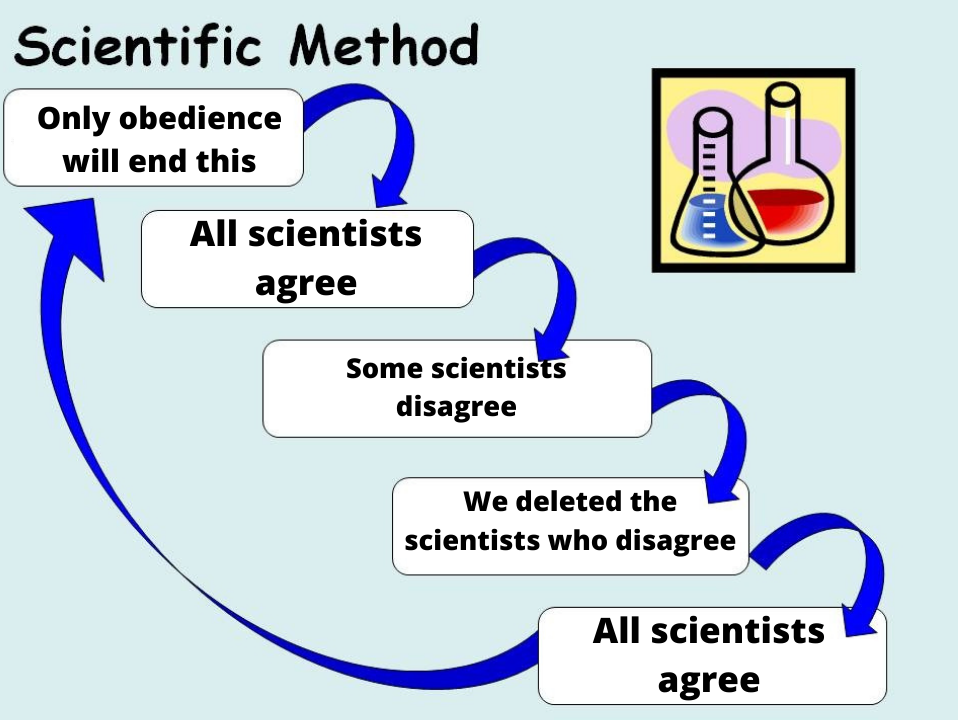 Only Liars Try To Silence Opposition
It's been really fascinating to watch people who once stood for free speech, freedom, and questioning authority become the voices of censorship, cancel culture, and unpersoning their opposition.
What they want is for people who are telling the truth, people who are asking questions, people who are skeptical or curious, to cower away in fear and allow them to continue to dominate the narrative.
The problem is, the legacy media platforms have been dying a slow death for decades and the death is accelerating at such a rate they can't even comprehend it. So they are scrambling right now, grasping at straws for any attachment to their past glory. And their entertainment counterparts are suffering a similar fate.
So they are flailing their hands as they leave a platform whose target demographic is people who don't even know who they are and who, to the tune of 11 million listens, LOVE Joe Rogan!
Sometimes, the trash takes itself out.
While you're here, though, here's a link to Joe's podcast on Spotify so you can go and show him your support:
But just in case you are part of the "woke" mafia and you read this far without your eyeballs bleeding, check this out and see if you still stand with Neil Young:
It's 2022. You can't make this shit up.
About Author