₿een Told You: Doing Your Own Research in Crypto (#dyor)
There are numerous tools to aid you in researching and doing your due diligence in crypto. This is a key part.
One of my #1 rules for SUCCESSFUL crypto investing/trading is to do your OWN research. Do not rely on suggestions/predictions from these self proclaimed "crypto enthusiasts" on the newest/hottest coin that is supposed to 1,000X by the end of the year. (insert: dog meme inu token 😉?) Your journey through this very volatile asset class is less bumpy, when proper information gathering is done and adding to your overall belief and consensus of the coin you are putting your hard earned money toward. But, what is the first step in performing this research? Glad you asked, below are a couple tools I use personally on a daily basis.
So lets begin:
I use this app/website on a daily basis and its very versatile. Its a nice and centralized website that tries to corral most crypto related information in one place. It includes information around top crypto by market cap, the current standings of the industry, a portfolio tracker where you can track your coins' value, and an initial coin offering (ICO) calendar just to name a few. In addition to this, I do use this to research a coin's financial statistics, historical data and simply how the coin works. I consider this a must as a need to have when you are first starting out.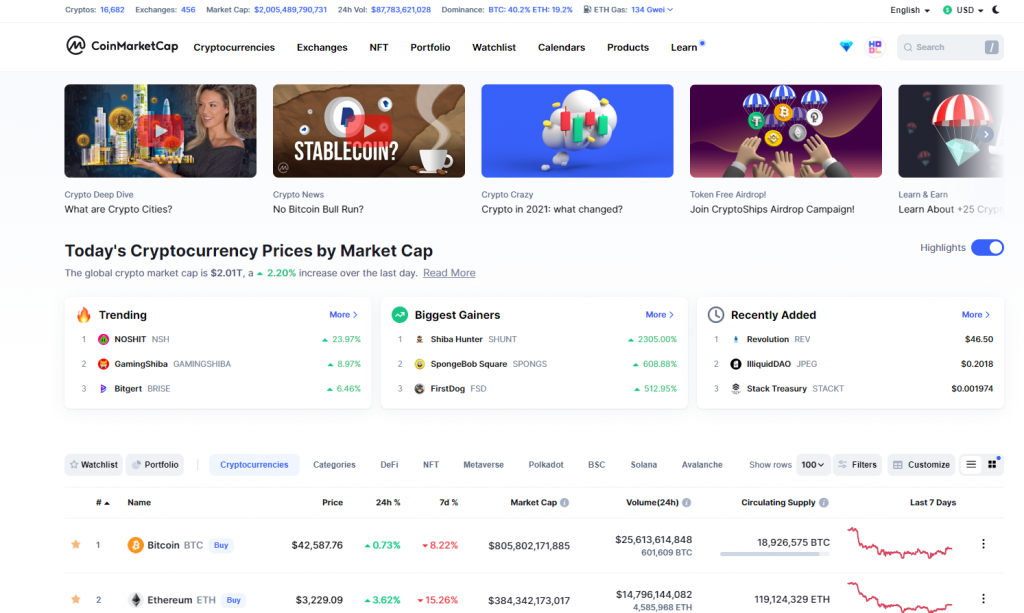 2. Whitepaper
A white paper for any particular cryptocurrency is a report that details out a coin/token's roadmap, it's significant use case, the issue it resolves, future plans and its financial projections. This tool can be found directly on the crypto's website (or Google) and is usually in a PDF. This is a PREREQUISITE of mine. A coin has to have a legitimate whitepaper before I invest in it. This adds to my belief in the project and helps me better understand it's actual use.
3. Twitter
This has been a HUGE store of data in the crypto realm since the beginning for on the go research for new coins, strategies and news. I learned about the $MATIC token through a back and forth thread with one of its developers in its early infantry stages (see: $.10 price point 👀). Not only can the tweets be valuable but also the Twitter Spaces which have involved AMAs coin's marketing team and developers to answer questions and provide details on upcoming projects to it's followers.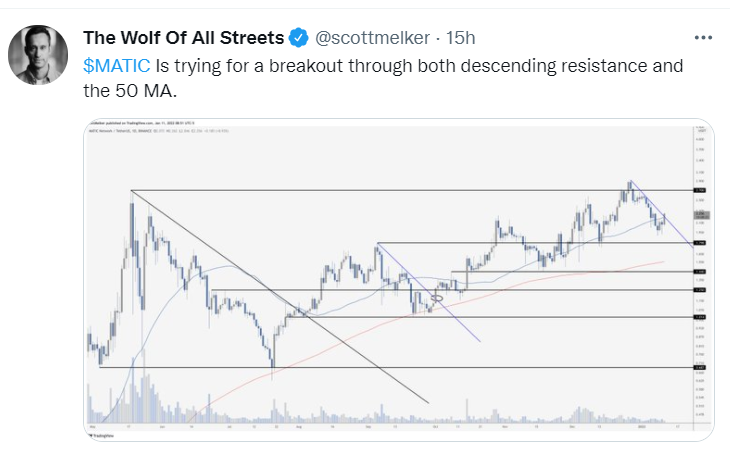 One of my last tools I like to use and this one especially helped me early on. WhiteboardCrypto provides easy explanations on everything crypto, via Youtube videos (around 7-10 mins in length typically) in fully sketch format. The information they provide is easy to understand and visually appealing complete with commentary to help steer. If you are just starting out or maybe not too big of a reader, this is a good resource to fall back on when researching and learning.
Finally, these tools are here to help you make educated decisions when maneuvering the crypto space. As a reminder, doing your own research will help you become less emotional and/or take your emotions out of situations, such as a massive dip/correction/price fall in the market because you will have belief and facts standing behind your investment.
hotep and build. ✌🏽
About Author